Semi Tanker Trailer for Sale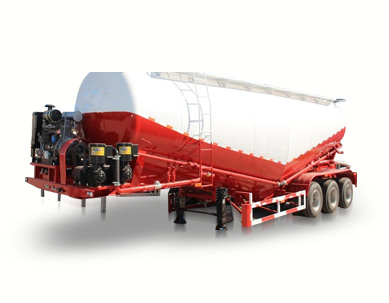 Ultraton is also capable to research and develop a long vehicle for fuel. We can supply 20m³Tanker Semi Trailer, 40m³Tanker Semi Trailer, 45m³Tanker Semi Trailer. Tank Semi Trailer is one of the most commonly used modes to transport fuel including crude oil, petrol, diesel. It could be your safeguard to deliver fuel on the road! What is the structure and system to realize it? Fuel Tank Semi Trailers generally consist of a trailer chassis, a tank assembly, a feeding port cover, a filling and unloading system, a safety protection system, and an automatic insulation system (if needed). The tank assembly is mainly welded by an end cover, a wave guard baffle (separator), a feeding port, a discharge port, a top walking fence, a manhole, and an integral support seat.
Semi Tanker Trailer for Sale For Sale
All of these components are strictly selected. It can also be optional on the material! The tank material can be selected from carbon steel, carbon steel lining rotomolding, stainless steel, aluminum alloy, glass reinforced plastic, and full plastic (polyethylene). A coating of anticorrosive paint and decorative paint are painted on the exterior of the Tank Semi Trailer to prevent rust. The tank shape has an elliptical shape, a square shape, and a circular shape. Different oils and other chemical liquids can be dispensed separately or in separate positions. The warehouse of the Tank Semi Trailer can be divided into several rooms. A wave plate is welded into the middle of each warehouse, in order to reduce the impact of the oil and increase the strength of the tank when the truck is running. The safety protection system includes an auxiliary safety device such as a safety valve seat, a level gauge (seat) and an emergency shut-off valve seat. Filling and unloading systems, including chemical liquid pumps, flow meters, intelligent control systems, etc. Ultraton has mature workmanship to ensure reasonable structure, flexible steering, wonderful insulation effect, reliable braking. For every Tank Semi Trailer, due to strict road regulation, the paint color, nameplate, typeface, and logo of the vehicle (tank) must match the installed media.