ULTRATON Trailer Patrs Series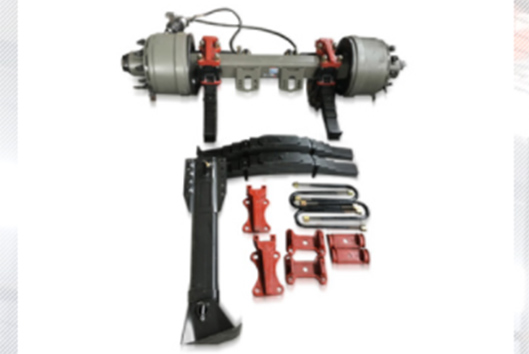 Besides Semi-trailers, why does Ultraton also develop its own trailer parts? The basic components of a common Semi-Trailer include suspensions, axles, wheels, and traction devices and support devices. They are important for a semi-trailer to ensure each type of semi-trailer performs perfectly on this own function. For example, trailers need a coupling device for transmitting horizontal or vertical force to the Semi Trailer, and traction with the tractor's towing. The front part needs a support device ( landing gear) that suspends when the Semi-Trailer is running smoothly when parking. Semi Trailer has no power and can be driven by the Semi-Trailer tractor. So we can see, if, without trailer chassis part, a whole Semi Trailer cannot work itself only with a steel structural chassis frame. On this point, Ultraton attaches much importance to choosing each trailer chassis part.
ULTRATON Trailer Patrs Series For Sale
While on the market, there are many trailer parts of a different brand, different prices, different quality. Sometimes users cannot identify which is the most appropriate to their vehicle for best performance and cost consideration. One of the characters of Industrial products is its focus on functionality, help customers add value. With the tenet " We serve with care to be your reliable partner bringing you greater value." in mind, and with our rich experience and distinct advantage on resource, we design and supervise manufacture of Ultraton Series King Pin, Fifth Wheel, Landing Gear, Suspension and axle as a strong support, not only to strengthen technical innovation, service value-added, expert consultant sales, but also to establish clear, distinct image features and values from other competitors. For strategic customers, Ultraton is able to provide customized and personalized mode, establish a partnership with customers, jointly develop new products and new application markets, and share resources of the enterprise.