ZF Announces the Acquisition of Wabco
In March 2019, ZF announced the acquisition of Wabco at US $136.50 per share, and the two companies will jointly become global suppliers of commercial vehicle technology integration system. The combined sales of the two companies will reach about 40 billion euros. In March 2020, foreign media reported that the acquisition of Wabco by ZF had been approved by the US, EU, India and other regulatory authorities. The approval of the review by the China market regulatory administration means that the acquisition plan passes the last gate, and the merger of Wabco and ZF is expected to be completed on May 29, 2020.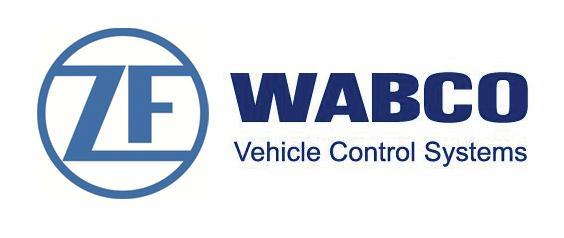 The planned acquisition is part of ZF's next generation travel strategy to expand the company's expertise. ZF will be involved in commercial vehicle braking solutions for the first time. This plays a key role in the realization of automatic driving function, including the emergency braking operation of trucks and trailers. After the acquisition, customers of both companies will have the services of ZF, and ZF will provide customers with a comprehensive and systematic scheme, including the new e-mobility drive system and automatic driving function. ZF expects that the autopilot function will be mainly applied to commercial vehicles as well as scenes with relatively low traffic flow and complexity (such as factories, airports, agricultural operations). The business combination of the two companies is expected to further accelerate the development of new technologies to realize the automation function of commercial vehicles, so that ZF can reduce its dependence on the economic cycle of the passenger vehicle industry.
The strategic acquisition plan for Wabco is in line with ZF's development goal of developing and delivering technology solutions that enable cars and commercial vehicles to see, think and act to reduce emissions and improve road safety. Although ZF already has sensor systems and computing technology to achieve its "see" and "think" capabilities, together with Wabco, ZF will complete its commercial vehicle product technology portfolio in the future, providing solutions that allow vehicles to "act.". ZF is already a leading supplier of steering and driveline technology.